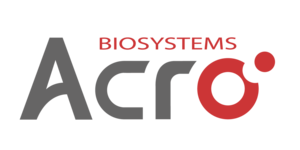 Acrobiosystems
ACROBiosystems is a leading manufacturer of recombinant proteins, which provides high quality protein reagents to the pharmaceutical research community. The company employs an application-oriented product development strategy, with a particular focus on protein labeling technology. The flagship MABSOL® biotinylated protein collection offers a new set of solution to assay development. These pre-labeled products have been successfully adapted to Biacore, AlphaLisa, MSD, among other established platforms.
Phone: (916) 282-9366
Fax: (916) 266-9364
Email: info@acrobiosystems.com
Website: www.acrobiosystems.com
Address: 1 Innovation Way, Suite 400, Newark, Delaware, 19711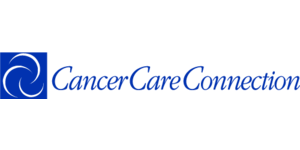 Cancer Care Connection, Inc.
Cancer Care Connection, an independent non-profit information program for people affected by cancer, provides telephone consultation by masters level health professions who are highly trained in oncology (Cancer Resource Coaches). Compassionate individualized attention enables callers to tell their stories, identify areas of need and create a plan of action. Counselors coach people to identify the frequently overlooked questions to ask and to improve patient communication with the many medical specialists involved in cancer care. Using a specially created database, the organization helps people find local, regional, and national service and information resources. Cancer Care Connection provides a free public service and provides training to other providers who serve people affected by cancer.
Email: info@can‑connect.org
Phone: 302-266-9686
Fax: 302-266-9687
Website: www.cancercareconnection.org
Address: 1 Innovation Way, Suite 300, Newark, Delaware 19711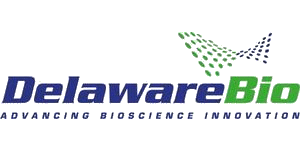 DELAWARE BIOSCIENCE ASSOCIATION
The Delaware BioScience Association (Delaware Bio) is a non-profit, trade association whose mission is to become the catalyst to ensure Delaware becomes a global leader in life sciences by developing a cohesive community that unites the region's biotechnology, pharmaceutical, research, financial and agricultural strengths.
Phone: 302-452-1104
Fax: 302-452-1101
Email: info@delawarebio.org
Website: http://delawarebio.org/
Address: 1 Innovation Way, Suite 300, Newark, Delaware 19711
---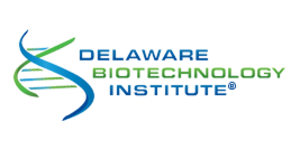 Delaware Biotechnology Institute
To promote research, education, and technology transfer for biotechnology applications to the benefit of the environment, agriculture, and human health. The Biotechnology Institute will create a better future through leadership; in life science research at the University of Delaware. It will foster a collaborative and cutting-edge research environment; encourage innovation and technology transfer, and support ground-breaking discoveries to benefit the environment, agriculture, and human health.
Phone: 302-831-4888
Fax: 302-831-4841
Email: biotech@udel.edu
Website: www.dbi.udel.edu
Address: 15 Innovation Way, Newark, Delaware, 19711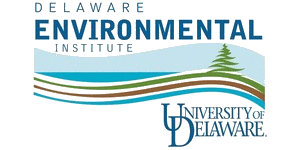 Delaware Environmental Institute (DENIN)
The mission of DENIN is to conduct research and coordinate partnerships that integrate environmental science, engineering, and policy in order to provide solutions and strategies that address environmental challenges. The institute fosters a culture of scholarship that leverages the combined talents of our affiliates and fellows and adds value to environmental research, education, and outreach efforts through collaborative working groups, joint proposal development, and synergistic resource coordination.
Phone: 302-831-4335
Fax: 302-831-6840
Website: www.denin.udel.edu
Address: University of Delaware, Newark, Delaware, 19716
---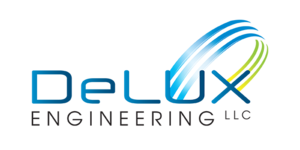 DeLUX Engineering
DeLUX Engineering specializes in multi-material 3D printing process development and application development. Related to this area of business, DeLUX is also skilled in nanoparticle synthesis, ink formulation development, and computational methods. Industrial applications include electronic components, drug formulations, and green technologies.
Phone: 302-715-2402
Email: larimore@delux-engineering.com
Website: www.delux-engineering.com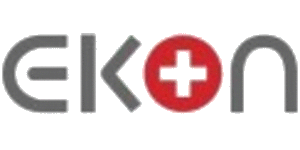 Ekon (USA)
Ekon (USA) manufactures a patented energy saving LED lantern for Street lighting and parking lots applications that replaces fluorescent, HPS and HID lamps. Ekon's innovative lantern reduces electrical consumption of outdoor lighting with limited visual effect for users. Its headquarter is located in Switzerland.
Phone: (302)983-0878
Email: Yaping.liu@ekon.ch
Website: www.ekon.ch
Address: 1 Innovation Way, Suite 100, Newark, Delaware, 19711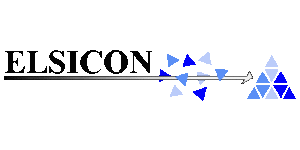 Elsicon, Inc.
Elsicon, Inc. is a privately held Delaware corporation engaged in commercializing the unique, patented OptoAlign™ process and materials technology for the alignment of liquid crystal materials in optical and electro-optical devices and systems. The targeted industry is liquid crystal display manufacturers, particularly active-matrix, flat-panel liquid crystal displays (AMLCDs) used in laptops, desktop computers, TVs, consumer electronics, and displays for the transportation and manufacturing industries.
Phone: 302-266-7030
Fax: 302-266-7031
Email: contact@elsicon.com
Website: www.elsicon.com
Address: 5 Innovation Way, Suite 100, Newark, Delaware 19711
---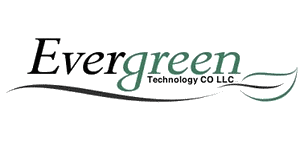 Evergreen Technology Company
Evergreen Technology CO LLC has come up with a new dynamic way for businesses to advertise locally and affordably. We allow local businesses to command attention with everything from enticing images and animation to news and special offers for their communities. Our digital signs are visual, non-intrusive advertisements that will not disrupt your business. You will enrich your brand by bringing it to life with bright, vivid expression and instilling the credibility of technological sophistication while enjoying a higher perceived image from local viewers.
Advertisements
Led by experienced business professionals, and supported by an expert technological team, everscreen Media Group LLC is committed to the promotion of this breakthrough advertising and communication vehicle. everscreen Media delivers world-class content utilizing the latest in advanced technology. We are currently in the process of installing Digital Displays at several venues across the North East. Our Digital Media System is a dedicated system capable of playing only the programming provided by everscreen Media.
Phone: 302-533-8172
Email: everscreeninfo@gmail.com
Website: www.everscreenmedia.com
Address: 1 Innovation Way, Suite 400, Newark, Delaware 19711
OCS
OCS, Inc. helps organizations worldwide assess, design, procure, and implement voice, data and video technology. OCS's team of consultants provides objective in-depth expertise in telecommunications and data infrastructure, telecommunications and data architecture, contact centers, project management and telecommunications expense reduction.
OCS TeleConsulting is an independent or "boutique" consultancy, a highly specialized firm that focuses on clients' telecommuni-cations needs through a team of consultants, that averages 16 years of telecommunications experience.
Phone: 302-275-0982
Email: ocsinc@comcast.net
Address: 1 Innovation Way, Suite 400, Newark, Delaware 19711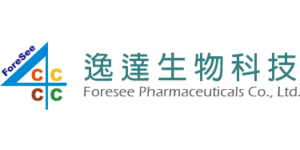 Foresee Pharmaceuticals
Foresee Pharmaceuticals Co., Ltd. (FP) is a clinical-stage pharmaceutical company. Our mission is to serve patients. We strive to improve patients' quality of life and provide cure through innovative research. Foresee's core competency includes rapid development and commercialization of new drugs using its proprietary drug delivery technology as well as develop first-in-class NCE in disease areas of high unmet medical needs. FP has two core technologies: Drug Delivery Technology: stabilized injectable formulation (SIF), a sustained-release drug delivery platform, and Rational Drug Design: novel new drug (New Chemical Entity, NCE) development. FP has also established long-term partnerships to provide the resources and flexibility required to rapidly advance an asset from research to development and eventually to commercialization.
Phone: 302-366-1785
Website: www.foreseepharma.com
---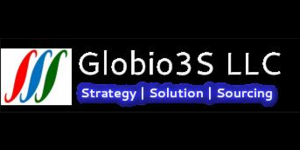 Globio3S LLC
Striving to bridge and harmonize the business development between the developed market and the emerging market, Globio3S (Global Biological Strategy-Solution-Sourcing) is a global biopharmaceutical consulting company that provides excellent services of business strategy, operation solution and global sourcing to our valued biopharmaceutical and biotech clients. Our mission is to create unique value to our costumers by identifying global opportunities, providing business solutions and increasing efficiency.
Phone: 302-319-3888
Email: office@globio3s.com
Website: www.globio3S.com
Address: 1 Innovation Way, Suite 400, Newark, Delaware, 19711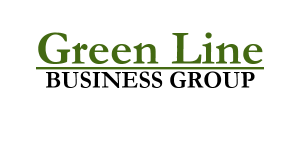 Green Line Business Group
GLBG, makers of Danio Diary, Danio Connect, and Eye Need a Witness
Email: info@greenlinebusinessgroup.com
Green Line Business Group (GLBG) is a software development company dedicated to creating innovative, lightweight mobile applications. Our focus with these apps is to create and connect trusted networks of individuals and organizations to address currently unmet communication needs of healthcare, campus security, non-profits and the individual.
Danio Diary (DanioDiary.com) enables an individual the opportunity to record and share sensitive information about themselves to be securely yet easily disseminated to their care network of trusted recipients (e.g., family, friends, doctors).
Danio Connect (DanioConnect.com) harnesses, directs, and publicizes the efforts of both non-profits and for-profit businesses associated with healthcare and socially beneficial causes, and provides a trusted resource of information for individuals and their families.
Eye Need a Witness (EyeNeedaWitness.com) increases an individual's safety & security by enabling them to anonymously request nearby users to come to their aid.
---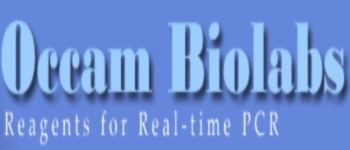 Occam BioLabs
Occam BioLabs is a start-up company engaged in developing cutting-edge technologies for detection and quantification of biomolecules. Our goal is to achieve high accuracy and simplicity. The company is focused on three general areas of research and development:
• Design and prototyping of novel electro-optical devices for analysis of biological samples
• Developing proprietary analytic reagents and kits for emergent biomedical fields
• Providing expertise services for assay optimization including high-throughput quantification in the pharmaceutical industry
Website: www.obiolabs.com
Address: 1 Innovation Way, Suite 100, Newark, Delaware 19711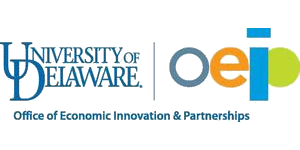 OFFICE OF ECONOMIC INNOVATION AND PARTNERSHIPS
OEIP is the University of Delaware's patenting and licensing office. OEIP makes possible the commercialization of intellectual property through patenting and licensing agreements. It is responsible for catalyzing innovation and entrepreneurship at the university.
Phone: 302-831-7140
Fax: 302-831-7240
Website: http://www.oeip.udel.edu/
Address: 1 Innovation Way, Suite 500, Newark, Delaware 19711
---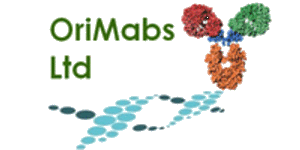 OriMAbs, Ltd.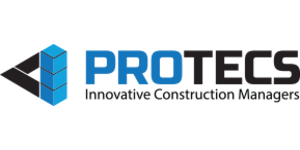 ProTecs
ProTecs is a technically based service company providing program management, construction management and integrated design/build services to emerging, small and midsize science and technology based companies. ProTecs was founded to provide creative, value-driven approaches and entrepreneurial solutions to help biotechnology companies bring their products to market in the most cost effective and timely manner, that align with the stated long-term strategic business objectives to meet their process, compliance, financial and time to market goals.
Phone: 302-256-5273
Fax: 610-941-0110
Email: info@protecsinc.com
Address: Delaware Technology Park, 1 Innovation Way, Suite 400, Newark, DE 19711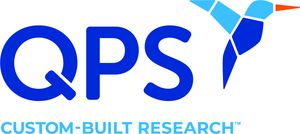 QPS, LLC
QPS, LLC is an innovative and dynamic Global full service Contract Research Organization (CRO) operating in 5 countries and employing over 1100 employees. QPS has been assisting pharmaceutical, biotechnology, and medical device companies with their drug development efforts by providing a full range of GLP-compliant bioanalysis, DMPK, protein/genomic biomarker and Phase I thru IV Clinical Research and Development services since 1995.
Principal Business:
Phase I – IV Clinical Research and Development services, Neuropharmacology, Drug Metabolism and Pharmacokinetics (DMPK), Bioanalysis, Translational Medicine, Dermal and Transdermal Research.
Website:
https://wwww.qps.com
Contact us:
info@qps.com
phone: 512-350-2827
---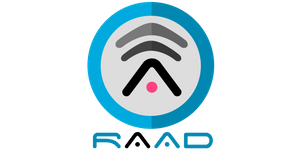 RAAD360, LLC
RAAD360, LLC provides its customers with an enterprise supply chain risk management software called RAAD™: a data-driven platform that uses any internal enterprise and intelligence data, and external source data to help the customer identify, visualize, assess, and mitigate the risks in its global end-to-end supply chain. The RAAD™ SCRM platform is the only one on the market today that builds its supply map directly from the customer's own end-to-end enterprise system data, down to the lowest level of granularity present in the customer's database(s). RAAD360 is working in collaboration currently with Microsoft to bring the platform to the Microsoft Azure marketplace, and is partnering with Federal service firms to meet the customized needs of the U.S. Department of Defense.
Email: raad@raad360.com
Phone: 855-RAAD-360 (855-722-3360) Ext. 800
Website: www.raad360.com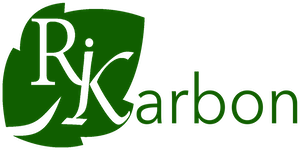 RiKarbon
RiKarbon innovates cutting edge technologies for cost-competitive production of renewable and high-performing ingredients for healthcare and specialty products. Our patented technology enables energy-efficient conversion of bio-based feedstocks of abundant supply to safer and bio-preferred base-oils and ingredients for cosmetics and lubricants. Our novel chemistry and green engineering principles allow the synthesis of environmentally-acceptable and durable products with tunable specifications for a wide range of existing applications and markets.
Phone: (765) 237-7649
Email: bsaha@rikarbon.com
Website: www.rikarbon.com
Address: 550 South College Avenue, Suite #110, Newark, DE 19713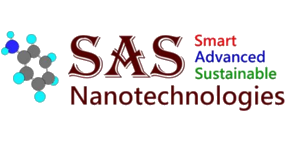 SAS Nanotechnologies, LLC
---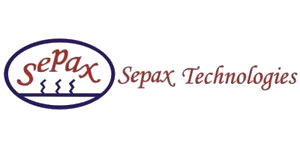 Sepax Technologies, Inc.
Headquartered in Delaware, Sepax Technologies, Inc. has established itself as a leader in the biological separation industry since 2002. Sepax focuses on our customers' needs and provides solutions to their challenges in chromatographic separation. Sepax specializes in the development and manufacturing of HPLC consumables, bulk media, and equipment for chemical and biological separations. Sepax has achieved innovative industry developments in the areas of particle synthesis, surface modifications and HPLC column manufacturing. Sepax Quality Management System is ISO 9001 certified.
Dr. Xueying Huang is the President and founder of Sepax Technologies, Inc. He earned his Ph.D. degree in chemistry from University of Delaware conducted post-doctoral research at Stanford University.
Email: info@sepax-tech.com
Website: www.sepax-tech.com
Address: 5 Innovation Way, Suite 100, Newark, Delaware 19711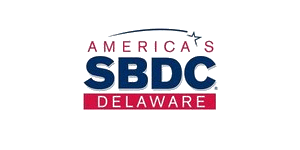 SMALL BUSINESS DEVELOPMENT CENTER (SBDC)
The Delaware SBDC provides free individualized business advisory services and educational programs designed to help businesses achieve their goals and gain a competitive advantage. We help businesses navigate their path to success by connecting them with the right resources and tools then guiding them through the obstacles and opportunities that all businesses face.
Specifically, we help businesses:
• access R&D grants (including SBIR/STTR)
• identify funding options and secure financing
• commercialize innovative technologies
• develop business plans, financial projections, and investor pitches
• assess and improve strategic and operational performance
• research, target, and develop markets for products and services
• evaluate business opportunities and identify paths forward
• locate and apply for government contracts
Phone: 302-831-0779
Fax: 302-831-1423
Website: http://delawaresbdc.org/
Address: 1 Innovation Way, Suite 301, Newark, Delaware 19711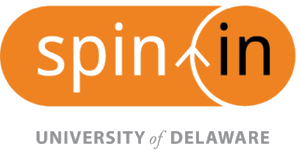 Spin In®
Spin In® is an OEIP program whose purpose, through experiential learning, is to stimulate innovation and entrepreneurship within the undergraduate student communities by partnering the external entrepreneurial community with teams of interdisciplinary students charged with developing solutions to their real world business challenges.
Early stage entrepreneurial companies, who don't have the resources or expertise to develop their promising, innovative ideas, form a partnership with OEIP. A team of undergraduate students is assembled, with the interdisciplinary skills (technical, marketing, business, design, policy, etc.) needed to address the challenge.
Website: www.oeip.udel.edu
---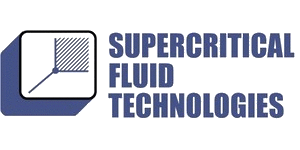 Supercritical Fluid Technologies, Inc.
Supercritical Fluid Technologies, Inc. (SFT) was founded in 1994 and maintains corporate headquarters in Newark, Delaware, USA. SFT was financed through private investors and from funding granted by the Delaware Innovation Fund. The company specializes in the manufacture of bench top and small scale pilot equipment for supercritical fluid extraction, reaction and high pressure chemistry. Our High Pressure Reactors are custom built to client specifications. We offer stand-alone CO2 and solvent pumps and customized systems for non-standard applications, including supercritical water. The SFT Phase Monitor is ideal for visual solubility determinations of liquids and solids in supercritical CO2. In addition to our equipment offerings, we provide contract research and custom engineering services. SFT's corporate mission is to provide innovative solutions to help our customers obtain the greatest productivity possible from this uniquely efficient and green technology.
Phone: 302-738-3420
Fax: 302-738-4320
Email: randd@supercriticalfluids.com
Website: www.supercriticalfluids.com
Address: 1 Innovation Way, Suite 303, Newark, Delaware 19711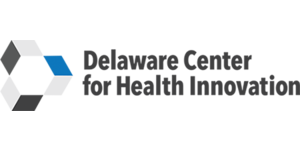 The Delaware Center for Health Innovation (DHCI)
The Delaware Center for Health Innovation (DCHI) is dedicated to achieving Delaware's long-term vision of becoming one of the healthiest states in the nation. DCHI works in close collaboration with key partners to guide implementation of the State Health Care Innovation Plan to foster continuity of effort across multiple sectors and initiatives, and to ensure extensive participant public/private involvement to achieve systemic healthcare transformation.
As the principal Delaware-based organization dedicated to broad-based stakeholder engagement in the healthcare transformation work, DCHI fosters inclusion, transparency, and collaboration for a comprehensive concurrent focus on cost, health, and quality of life for providers and consumers alike, all to attain shared goals for achieving the Quadruple Aim: better health, quality, affordability and the provider/consumer experience in Delaware
Contact information:
1 Innovation Way – Suite 300
Newark, DE 19711
Office: (302) 266-4616
admin@dehealthinnovation.org
Website: https://www.dehealthinnovation.org/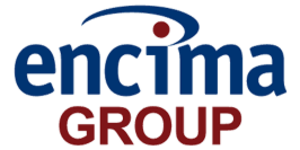 The Encima Group
We are a Marketing Services company that provides marketing Strategy, Analysis, Operations and Support. We deliver integrated services and solutions to advance our clients' relationship marketing success by executing their marketing plans and strategies. Additionally, we provide consolidation analysis, objective insights and actionable recommendations to enable our clients' success.
Phone: 888.508.5688
Fax: 302-397-2373
Email: info@encimagroup.com
Website: www.encimagroup.com/index.php
Address: 1 Innovation Way, Suite 400, Newark, Delaware 19711
---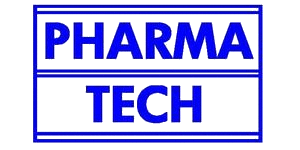 Wilmington PharmaTech Company
Wilmington PharmaTech Company LLC is a well established company specializing in chemical process and development for pharmaceutical and biotechnology industry. We are currently developing new environmental friendly (green) processes for the synthesis of today's medicines. We are also providing consulting service, contract process research, cGMP production, bulk drug intermediates and APIs for pharmaceutical and biotechnology companies. Wilmington PharmaTech has two facilities in Newark, Delaware and two facilities in China
Phone: 302-737-9916
Email: info@wilmingtonpharmatech.com
Fax: 302-261-7000
Website: www.wilmingtonpharmatech.com
Address: 1 Innovation Way, Suite 302, Newark, Delaware 19711